Life in a Shared Room of Kumamoto University's International House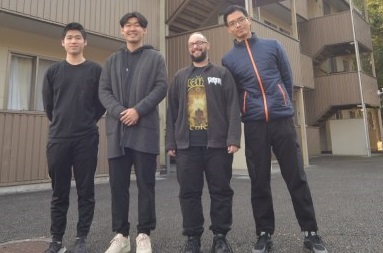 Approximately 200 international students and researchers from 30 countries live in Kumamoto University's International House. One of the features of the International House are the shared rooms where international and Japanese students live together. Here, we talk with four students currently living in one of these rooms: Mr. Yamato Fukutsuka, a 3rd year Japanese student in the Faculty of Engineering; Mr. Lu Zixuan, an exchange student from China in the Faculty of Education; Mr. Jeong Seongil, an exchange student from Korea in the Faculty of Science; and Mr. Cassian Valerius Klumpp, an exchange student from Germany in the Faculty of Letters.


Interviewer: Mr. Fukutsuka, why did you decide to live in the shared room?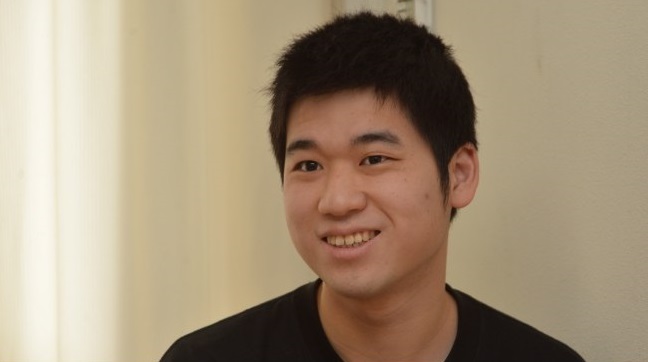 Fukutsuka: After entering Kumamoto University, I lived by myself but after about two months, I got tired of being alone (laughs) and joined the International House. At the time, Kumamoto University was not accepting applications for shared rooms because of the coronavirus. Later, when the coronavirus settled down, they reopened the rooms and I became interested.

I: How do you like living with people from other countries?
F: I am interested in hearing real stories from people of different countries. In fact, I have had many conversations ranging from relatively light topics, such as food, culture, & education, to more serious topics that can sometimes difficult to discuss, like religion & politics. Before I joined the shared room, I thought I might have difficulty with or been embarrassed by some of the cultural differences, but I was surprised to find that people are actually not that different. This has been a very valuable growing opportunity for me.

I also feel that my English has improved because of my life here. At first, I used translation apps on my phone, but recently I haven't needed to use them as much in daily conversation. I think it is a good environment for those who are interested in foreign countries.


I: Mr. Lu, you are from China, right?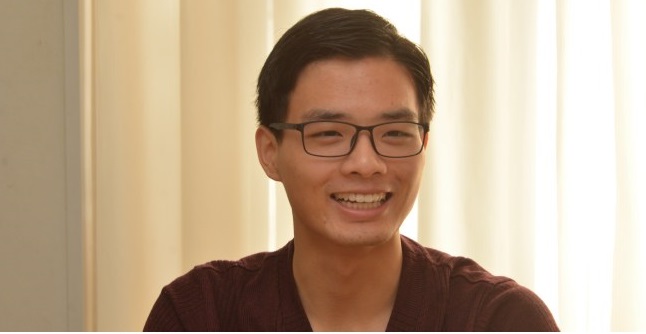 Lu: Yes, and I have been studying at Kumamoto University for a year. In the first semester, I was unable to come to Japan because the city where I was living, Shanghai, was under a lock down so I was taking lectures from KU online. Then, in September, I was finally able to leave China and start living in the International House. I thought it might be more interesting to interact with a variety of people so I chose to live in a shared room. I was hoping that I would be able to hone my communication skills.

I speak Japanese with two of my roommates, Mr. Fukutsuka and Mr. Jeong, and English with Mr. Kassian. I have been using both English and Japanese daily and both have improved. It is really important to find opportunities to interact with people without being shy or embarrassed, and that is the kind of environment we have here. I intend to make good use of it!

I: What has surprised you during your time living in Japan?
L: At first, I was not comfortable entering a room without slippers after taking my shoes off at the door. In China, people typically wear slippers around the house. I was also surprised to see people drinking unfiltered water from the tap.

But other than that, I don't think there are many differences between us, aside from when we eat together; Cassian uses a fork or spoon and the rest of us usually use chopsticks (laughs). (I am kind of a private person so) I like to be alone sometimes just reading books in Japanese or playing (video) games. Even though this is a shared room, I haven't had any problems being by myself when I want.


I: Mr. Jeong, you came to Kumamoto University from Korea, correct?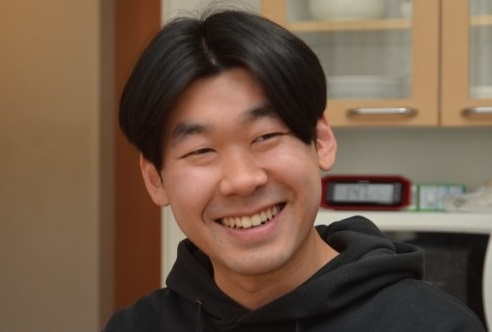 Jeong: Yes. I came to Japan because I wanted to improve my Japanese and study chemistry. Japan has may Nobel Prize laureates in chemistry and I wanted to gain knowledge and learn about the technologies of such a country. At university in Korea, I majored in semiconductors so I would like to work at a semiconductor company in the future. Kumamoto University is developing advanced semiconductor research, so I have high expectations.

I: What are some of the good aspects about being in a shared room?
J: I think my Japanese has improved since I began living here. However, people here tend to use English more than Japanese, so my English has become better than my Japanese (laughs). But, to be honest, I would like to study Japanese more. I was surprised to see just how many international students were living in the International House—we have people from Germany, Korea, China and several other countries.

A fun memory for me was making dinner for everyone. I am not a very good cook and only cook occasionally, but I bought Kimchi at the supermarket and made Samgyeopsal for all of us. These kinds of exchanges are quite fun.


I: Mr. Klumpp, you are an exchange student from Germany, right?
Klumpp: Yes. My study abroad program requires that I live in a shared room, so here I am! I've never lived in a shared room before and was curious to see how it would be. So far it has been unexpectedly comfortable. I thought it would be noisier and that I would hear voices from other rooms but it has been quiet.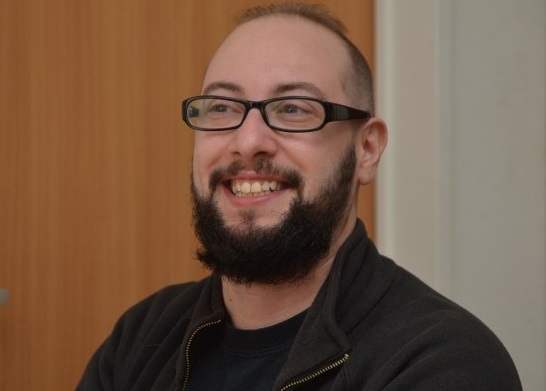 I was also surprised to find air conditioning in the rooms. In Germany, rooms are usually not equipped with air conditioners. Here, each room has one, which made it very comfortable in the hot and humid Kumamoto summer.

I: Do you have a particularly fond memory about being in a shared room?
K: When Mr. Lu cooked for us! He is a very good cook and set up a buffet for the four of us. I used to cook in Germany, but now I want to relax (laughs) so I don't cook much. I usually only do curry, but it has been fun to cook different dishes together.

I have been studying Japanese for about a year, and still have a lot to learn, but I don't have any major problems with my roommates. It has been a great opportunity for me to gain new experiences and get to know people from all over the world. I have learned many things that I could not have learned just by taking foreign language classes or watching TV. I really feel that it is important to actually meet and talk with people.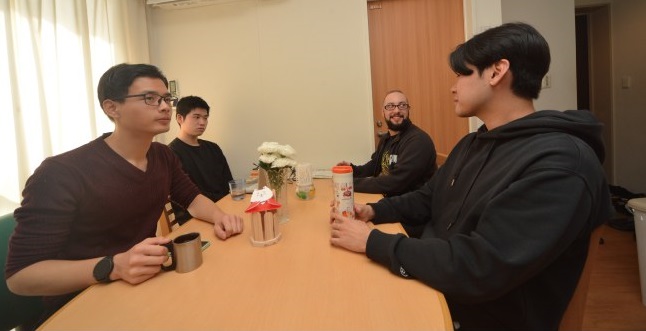 (March 17, 2023)

------------------------
Kumamoto University's International House has a total of 18 shared rooms, each with four private bedrooms connected to a furnished communal living area consisting of a lounge, kitchen, shower, and toilet. These rooms are only available to undergraduate exchange students and Japanese students who are interested in supporting and communicating with international students. Only students of the same gender will be assigned to a room.

For more information, please refer to the following:


Kumamoto University International House