Faculty of Engineering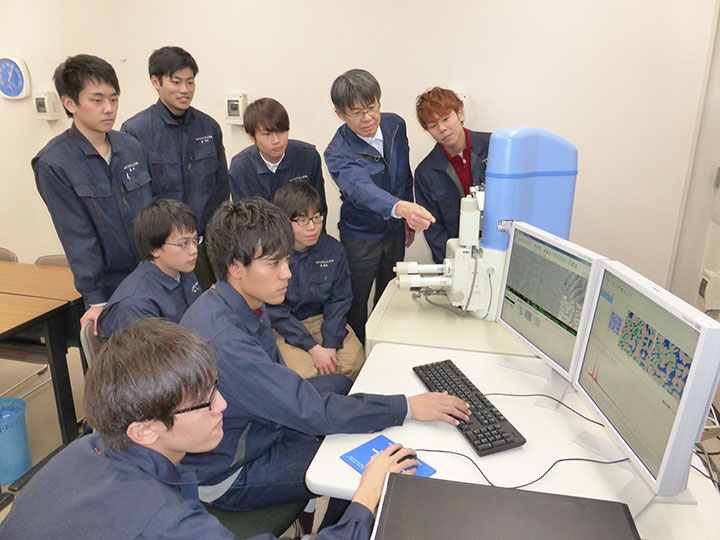 Faculty of Engineering
Department of Civil and Environmental Engineering and Architecture
・Civil and Environmental Engineering
・Urban and Regional Planning and Design
・Architecture and Building Engineering
Department of Mechanical and Mathematical Engineering
・Mechanical Engineering
・Mechanical Systems
・Applied Mathematics
Department of Computer Science and Electrical Engineering
・Electrical Engineering
・Electronic Engineering
・Computer Science
Department of Materials Science and Applied Chemistry
・Chemistry and Bioscience
・Chemistry and Materials
・Materials Science and Engineering
Faculty of Engineering
The origin of the Faculty of Engineering was the Department of Engineering of the Fifth High School, which was established in 1897. Since then, the university has turned out about 40,000 alumni who are working actively all around the world. Thanks to an existing alumni network, graduates have been able to find work with many quality companies. Many other students choose to continue their education in a master's program after they graduate. The goals of the Faculty of Engineering are two-fold. First, it aims to contribute to the well-being of humankind and the development of society by creating the technology to help society coexist with the global environment. The second aim is to foster people with a rich sense of humanity who can contribute to the global and local communities by looking at things from a global point of view.
Institution
Engineering Research Equipment Center
Various measuring and testing instruments (LVP-SEM, XRD, ESCA, etc. - about 20 models) are made available for advanced experiments and research by allowing their shared use.

Education Center for Global Human Resources in Engineering
At this center, basic courses (basic engineering, engineering English), fundamental department courses, and sub-education programs (creative engineering and design, global extension, entrepreneurship, disaster prevention and mitigation, etc.) are offered to all departments of the Faculty of Engineering.

URL:
https://www.eng.kumamoto-u.ac.jp/english/