Kumamoto University Hospital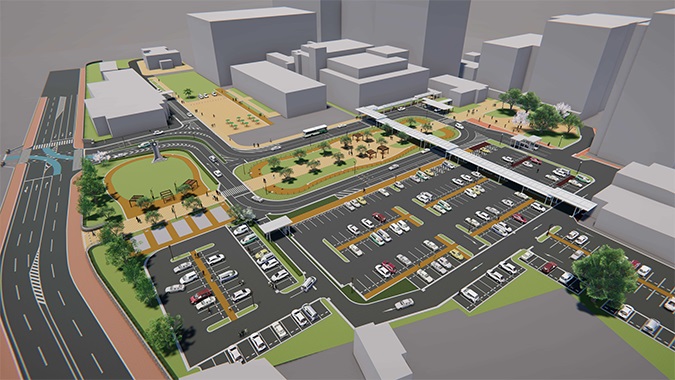 Computer generated image of completed outdoor environment construction at Kumamoto University Hospital
University Hospital
University Hospital
Respiratory Medicine, Gastroenterology and Hepatology, Hematology, Rheumatology and Clinical Immunology, Nephrology and Hypertension, Diabetes, Metabolism and Endocrinology, Cardiovascular Medicine, Neurology, General Medicine

Division of Surgery
Cardiovascular Surgery, Thoracic Surgery, Gastro-enterological Surgery, Breast and Endocrine Surgery, Pediatric Surgery, Transplantation, Urology, Gynecology

Division of Child Health and Development
Pediatrics, Obstetrics

Division of Sensory and Motor Organs
Orthopaedic Surgery, Dermatology, Plastic and Reconstructive Surgery, Ophthalmology, Otolaryngology-Head and Neck Surgery, Oral and Maxillofacial surgery

Division of Radiology
Diagnostic Imaging and Interventional Radiology, Radiation Oncology

Division of Anesthesia, Neurosurgery and Psychiatry
Division of Anesthesia, Neurosurgery and Psychiatry

Departments
Laboratory Medicine, Surgical Center, Central Radiology, Intensive Care Unit, Central Medical Supply, Rehabilitation, Surgical Pathology, Transfusion Medicine and Cell Therapy, Emergency and Medicine, Infectious Diseases, Kidney Disease and Dialysis Center, Endoscopic Diagnostics and Therapeutics, Department of General Clinical Investigation, Department of Medical Infomatics and Administrative Planning, Pharmacy, Nursing, Medical Technology, Department of Clinical Nutrition, Department of Medical Quality and Safety Management, Department of Infection Prevention and Control, Administration

Centers
Comprehensive Clinical Education, Training and Development Center, Innovation Center for Translational Research, Medical Liaison Center, Perinatal Medical Center, Cancer Center, Medical Engineering Center, Regional Medical Support Center, Transplantation Center, Disaster Medical Education and Research Center
In addition to central medical facilities, the hospital includes a Diagnosis and Treatment Department, Pharmacy, and Nursing Department, with a total of 845 beds on inpatient floors (795 General Ward beds and 50 Psychiatric Ward beds). The hospital provides medical care to an average of over 1,400 outpatients per day. The relationship of the hospital to the university was changed from being a "medical school-affiliated hospital" to "university-affiliated hospital," and the hospital name was changed from Kumamoto University School of Medicine Hospital to Kumamoto University Hospital on April 1, 2019. Now, plans to finish redeveloping the hospital into one that provides 21st century medicine and medical care have reached the final stages with outdoor environment construction such as parking lots and promenades is scheduled to be completed in 2021. This will create a comfortable and safe environment in which to provide high-quality medical and nursing care.
The hospital works to improve the standards of medical practice in Kumamoto Prefecture as both a prefecture-designated cancer treatment core hospital and liver disease treatment core hospital, and is the only advanced treatment hospital in Kumamoto Prefecture.
Mission
Through advanced medical safety management, Kumamoto University Hospital practices "patient first" medical care, is dedicated to medical development and educating medical professionals, and contributes to the health and welfare of its community.
Vision
We provide safe, reliable, and high-quality medical services thanks to our advanced medical safety management systems

We are dedicated to excellence in patient care for respecting patient's wishes, anticipations and requests

We develop and promote advanced medical care and educate outstanding medical professionals

We contribute to local community by acting as a base for medicine and disaster prevention
Patient Rights
We respect your personal wishes and dignity.

You have the right to fair, quality medical care.

You have the right to receive adequate explanation and information.

You have the right to receive adequate explanation and information.

Your privacy and personal information will be protected.
Patient Responsibilities
Please give us an accurate description of your health condition.

Please participate actively in medical treatment.

Please follow social rules and our hospital's regulations.

Do not cause trouble for others.

Please pay your medical fees on time.