President Ogawa Courtesy Call to Hanoi University of Civil Engineering (HUCE)
On October 28, 2023, the delegation, led by President Hisao Ogawa, paid a courtesy call to Hanoi University of Civil Engineering (HUCE). Dr. Jun Otani, Executive Vice President for Research and Global Strategy, and Dr. Kenji Furukawa, Professor Emeritus accompanied the visit.

HUCE is a national comprehensive university in Vietnam which excels in various educational and research fields, not only geological engineering and architectural engineering but also information technology and international education. HUCE and KU signed inter-university academic and student exchange agreements in 2010, which has contributed to the continuous strengthening of our collaborations. During the meeting, Vice Rector Hoang Tung who was a candidate for the new Rector, gave a warm welcoming speech, then Dr. Nghiem Ha Tan, Deputy Head of International Cooperation Department of HUCE, and Dr. Otani explained the current status of each university. After that, various opinions were exchanged and both universities agreed to further deepen cooperation in various fields.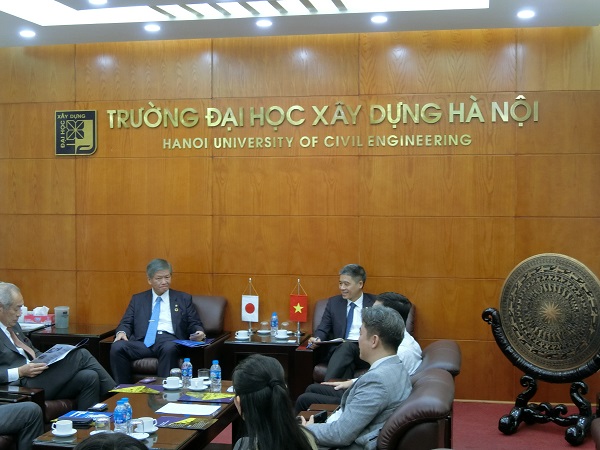 During the meeting