Go Global Seminar – KUMADAI Global Youth Campus

Kumamoto University will be holding "Go Global Seminar" as an event of KUMADAI Global Youth Campus. We invite you to the event, as shown.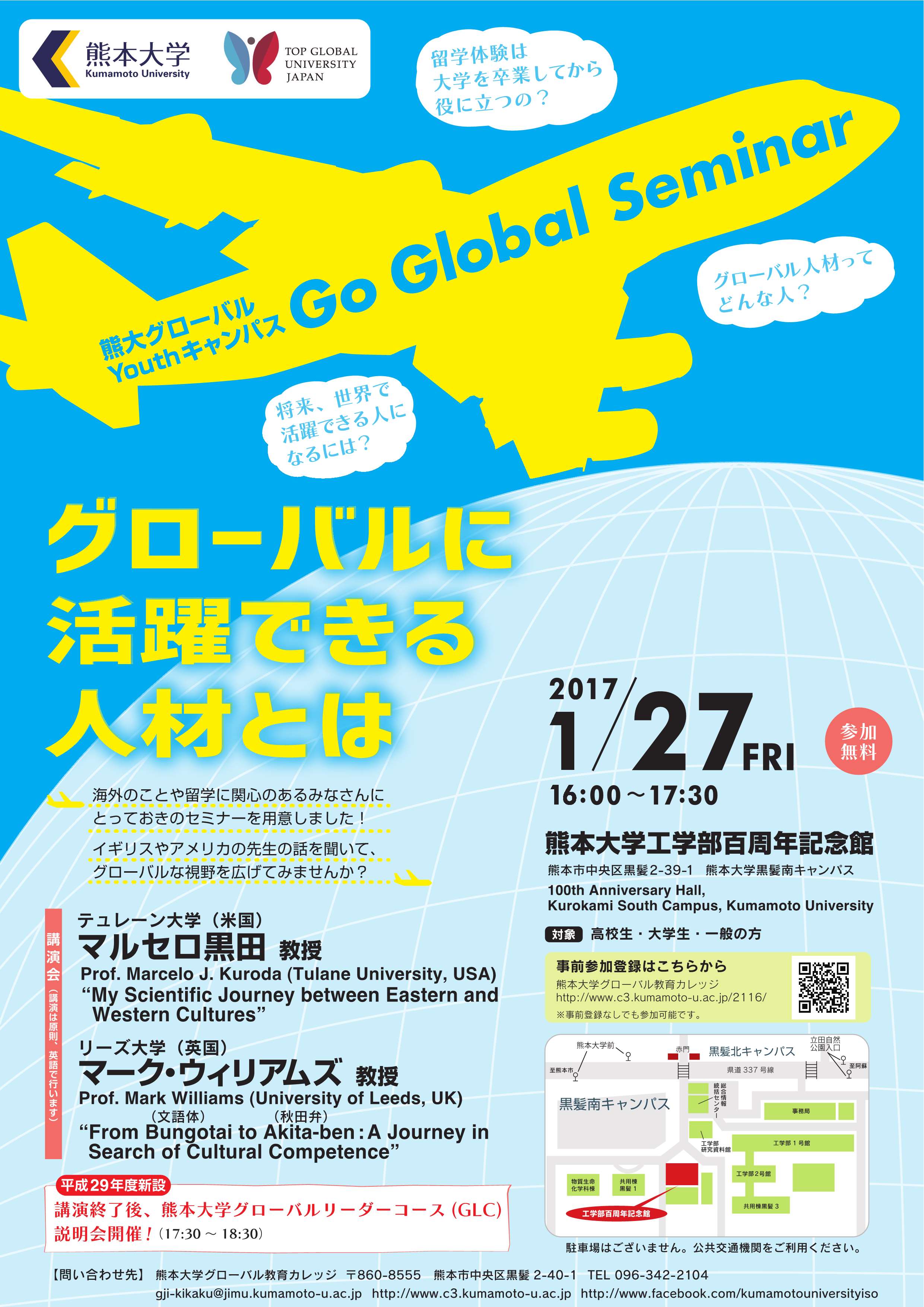 Poster [PDF 4.2MB]

■Date: Friday, January 27, 2017 16:00-17:30

■Venue: 100th Anniversary Hall
[W10] building of Kurokami South Campus

■Content of the Lecture
Prof. Marcelo J. Kuroda (Tulane University, USA)
"My Scientific Journey between Eastern and Western Cultures"

Prof. Mark Williams (University of Leeds, UK)
"From Bungotai to Akita-ben: A Journey in Search of Cultural Competence"

■Participation
Participation is free of charge! Anybody is welcome to join.
If you would like to apply, please click on the following link to register.


Click here to register.



---
College of Cross Cultural and Multidisciplinary Studies, Kumamoto University
Email:gji-kikaku@jimu.kumamoto-u.ac.jp