Faculty of Science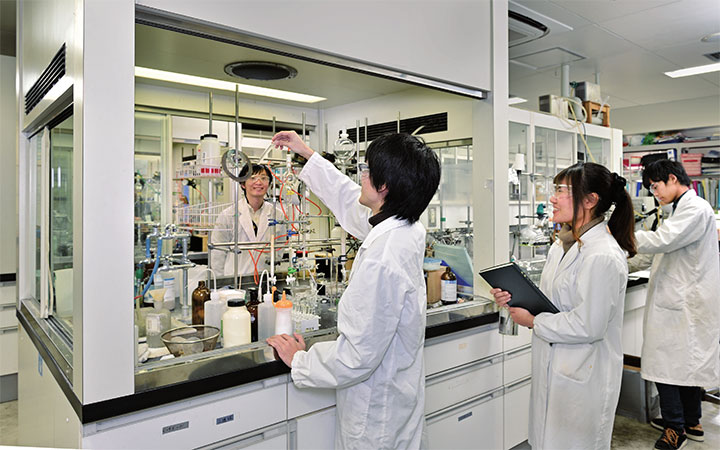 Faculty of Science
Department
Department of Science

Courses
Mathematics, Physics, Chemistry, Earth and Environmental Sciences, Biology
Faculty of Science
The Faculty of Science was established in May 1949 as one of the faculties under the new Kumamoto University system. It grew out of the science department of the Fifth High School, which was established in October 1887, and one part of Kumamoto Kogyo Senmon (Technical) High School. The Faculty of Science underwent some dramatic changes in 2004. The existing departments were merged into one department containing 5 courses. In addition, students are now able to decide what kind of educational program they want during their first two years after entering the university. Then, after accessing what course is right for their own needs, students choose a major in their junior year.

At the same time, the Faculty of Science provides detailed educational services that are targeted to individual students through the implementation of such things as a departmental staff tutoring system.

While conducting fundamental research, which is what they specialize in, the Faculty of Science also actively conducts applied research in specific fields that meets the needs of communities and society. Although the path students take after they graduate usually involves obtaining employment in fields such as the government and other public offices, business, or the teaching profession, many students also choose to continue their education by entering a master's program.

URL:
http://www.sci.kumamoto-u.ac.jp/index.html