About Kumamoto
Kumamoto, located in the heart of Kyushu, is accessible within 90 min from anywhere in Kyushu, as well as from China and Korea.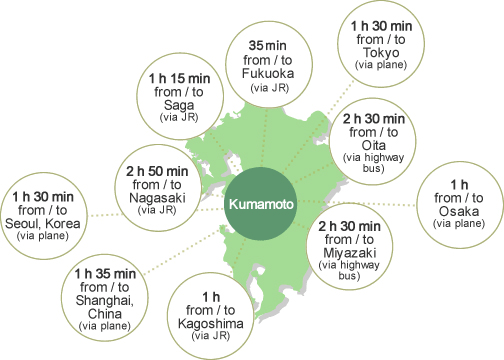 The ocean and mountains are only an hour drive away!
Within an hour drive from Kumamoto city, you will be able to enjoy the view of a vast ocean and the mountains, such as the Aso-Kujyu National Park in which Mt. Aso, the volcano with the world's largest caldera and grand somma, is located, as well as the Unzen-Amakusa National Park including the 120 large and small islands.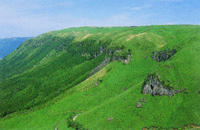 The Five Peaks of Aso (Commonly known as Mt. Aso)
The Five Peaks of Aso symbolize Kumamoto are also known as the "fire country." This volcano has been active since ancient times and continues to be active today. This area is popular with tourists who enjoy its majestic scenery and leisure activities.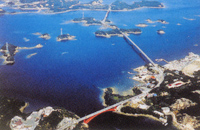 Amakusa
Amakusa, once a remote island, has now been connected to the mainland by five bridges with unique designs, offering entertainment opportunities such as fishing, marine sports, and a leisurely drive.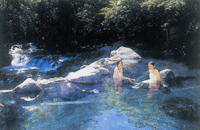 Hot Springs
The charm of the "fire country," Kumamoto has its various hot springs located across the prefecture, such as the renowned Kurokawa Hot Spring and numerous other hot springs popular with the local population.
Kumamoto: A City of Convenience
Kumamoto city is one of the three major metropolitan areas in Kyushu. Being close to the city center that offers entertainment and daily living essentials for young people, Kumamoto University is located at just the perfect place for its students.
Kami Toori/Shimo Toori
This area of town presents a synergy of modern fashion and the elegance of a castle town, always bustling with the activities of young people.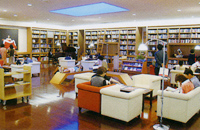 Contemporary Art Museum, Kumamoto
Located at the entrance of Kami Toori, Contemporary Art Museum, Kumamoto boasts its original and charming exhibits.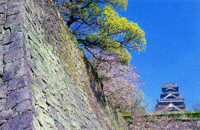 Kumamoto Castle
Kumamoto Castle, the symbol of Kumamoto, can be seen from all locations in the city. In 2008, the Honmaru Goten grand hall was opened to the public for the first time in its history, drawing a record number of 2.22 million visitors to the castle.