Career Development Program Office
The Career Development Program Office provides international students wishing to find employment in Japan with the following support:

Career Development Program Office
Advice on employment and job-hunting in Japan
Advice on registration for educational programs (business Japanese and career education)
Collection of corporate information
Career Training Studio
Learning Commons (support for independent learning of Japanese language and career education)
Location: General Education Building C 1F, Kurokami North Campus
Office hours: 9:30 - 18:00
The office hours vary during holiday periods.
Tel: 096(342)2118
E-mail: cdp@jimu.kumamoto-u.ac.jp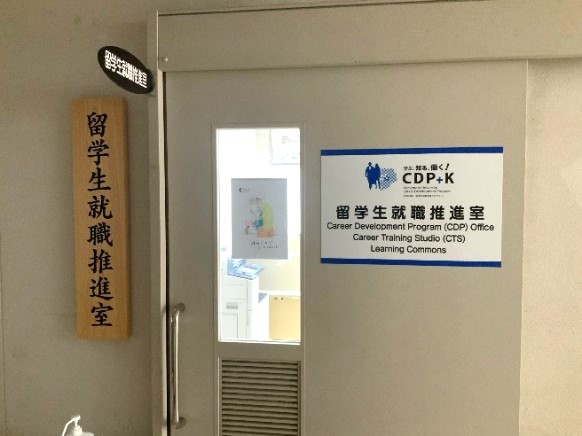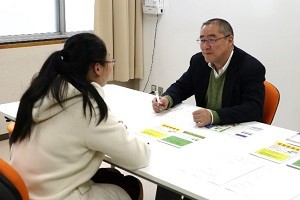 Support details
Business Japanese education
You can obtain practical proficiency in business Japanese by attending business Japanese classes designed to prepare you for taking the Japanese-Language Proficiency Test (JLPT) and Business Japanese Proficiency Test (BJT).

Career education
We organize career seminars to help you understand the unique Japanese practices and views regarding employment. You can learn what "work" is in Japan from a wide variety of people, such as business owners, former international students, and corporate HR representatives.

Internship program
You can consult regarding participation in internship programs and obtain information on internship programs. You can also join guidance sessions for participating in internship programs and learn about Japanese business etiquette.

Employment seminars
You can obtain a wide variety of skills necessary for job-hunting in Japan (including how to conduct research on industries and companies, how to fill in entry sheets, and how to behave in interviews).